Review : All The Boys Love Mandy Lane (2006)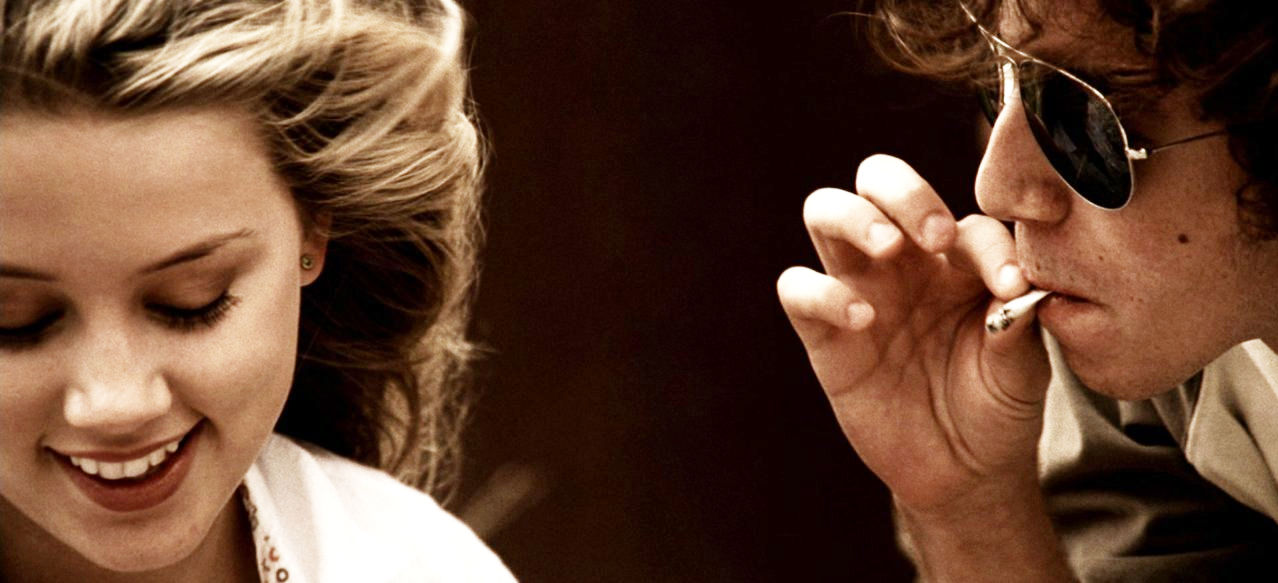 There she is boys, Mandy Lane. Untouched, pure. Since the dawn of junior year men have tried to possess her, and to date all have failed. Some have even died in their reckless pursuit of this angel.
- Red
Mandy Lane (Amber Heard) dipuja-puja semua orang disekolahnya. Punya boobs gede, badan montok, senyum agak chubby yang manis dan segala hal yang hampir sempurna ditambah satu hal, she's untouched. Tidak ada yang berhasil menakhlukkan dia, tentu semua jadi nilai plus yang membuat sosok Mandy Lane jadi nama yang sentral diseantero sekolahnya : semuanya ingin tahu "rasa" seorang Mandy Lane yang cenderung misterius dan malah bergaul dengan Emmet (Michael Welch) yang semacam loser sekolahan ini.
Mandy sendiri bukan tipikal perempuan manipulatif bin seduktif ala gadis populer umumnya. Ia kebanyakan diam dan hanya tersenyum dikeramaian, tingkahnya baik hati dan lembut, terlihat tidak pernah macam-macam dan bahkan tidak liar sedikitpun. Lucky she's got good boobs then. Suatu hari Red (Aaron Himelstein) cs. mengundang Mandy "meramaikan" acara menginap somewherenya disuatu yang somewhere juga. Tentu disinilah aura teen-slasher itu bermula, dan terungkaplah sebuah fakta misterius tentang sosok Mandy Lane. Apa itu?
Sebenarnya untuk sebuah sajian teen slasher/thriller gue ga megang ekspektasi tinggi untuk ini. Lagipula ratingnya dibeberapa situs juga dibawah average. Tapi ketika beberapa bilang ini gak jelek jelek amat dan what the hell lah dengan imdb dan Rotten Tomatoes, ternyata memang All The Boys Love Mandy Lane tidak seburuk itu. Malah, lebih bagus dan memuaskan daripada yang gue kira. Gue kira film ini hanya ingin memuaskan dengan menonjolkan efek slasher berlebihan , tapi tidak. Jonathan Levine (50/50 juga garapannya) memilih menguak banyak sektor internal dalam film ini. Yang paling berhasil tentu sosok Mandy Lane yang bohai itu. Kalau tidak karena pengarahan Jonathan yang menitikberatkan Mandy Lane menjadi si "perfectly beautifully hot" mungkin Amber Heard akan terlihat biasa saja disini (well, iya deh, dia emang seksi tetep) tapi sinematografi yang lebih menonjol ketika menyorot Mandy Lane berhasil membuat penonton menyadari betapa istimewanya gadis ini, membuat sepanjang film kita memang terpukau dan menyadari betapa tercintanya sosok Mandy Lane ini.
Sebenarnya sinematografi salah satu hal yang istimewa disini. Sedikit banyak tekhnik yang digunakan Jonathan menjadi menarik dan membuat tampilan film ini berbeda dari teen-slasher kebanyakan. Stylenya lebih dinamis, cerah, simpel tapi ketika Mandy Lane muncul, kamera langsung mencari angle-angle lain untuk menelanjangi sektor keindahan Mandy Lane. Hal lainnya adalah karakterisasi. Mandy Lane si sorot utama----meskipun tidak dijelaskan secara detil, terlihat punya karakteristik destruktif dibalik sifat biasa dan apa-adanya itu. Dia memang misterius, begitu rasanya yang tampil sepanjang film.
Sebagai teen-slasher, karakter lainpun tidak dilomba-lombakan untuk langsung dibunuhi satu-persatu. Cerita masih menjadi tumpuan utama, agar karakterisasi pemain lain minimal sedikit tergali. Alurnya pun mengalir, sehingga terlihat disini Jonathan Levine memang tidak ingin membuat sebuah film slasher/thriller remaja yang asal mengumbar darah sepasukan remaja saja.
Well, mungkin karena itu juga Jonathan tidak begitu peduli atau memilih menambah efek tebal pada garis slashernya. Slasher disini tidak sadis (sayang, padahal rated R) dan tidak ada adegan dimana Amber Heard telanjang :D (sorry). Tapi untuk sektor thriller, film ini cukup berhasil membuat penonton tegang ditambah cara pengambilan gambar yang pas membuat penonton jadi ketakutan.
Menyoal twistnya, haha gue hampir benar tapi sayangnya salah :p
Well, mungkin yang penasaran dengan filmnya dan mulai menebak-nebak siapa pembunuhnya, apa motivasinya, apa sebenarnya yang terjadi.. dan ternyata semua dibawa kesatu putaran eksekusi yang cukup mengejutkan lainnya.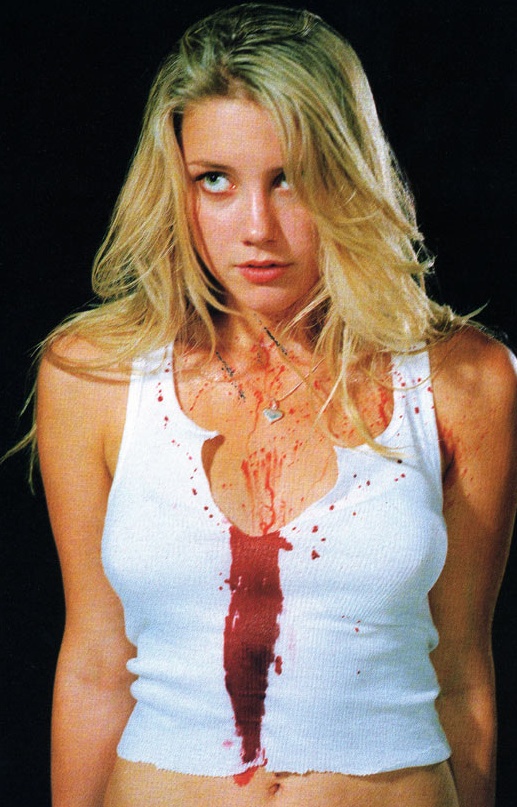 Jadi bagi gue, All The Boys Love Mandy Lane cukup efektif bahkan cukup memuaskan untuk masuk kategori teen slasher/thriller. Yang mengharapkan sebuah cerita usang tentang teenagers somewhere and killer comes out dengan cara penyampaian baru dan tidak picisan (dan kedalaman cerita dan karakterisasi pastinya), mungkin akan suka dengan yang satu ini.